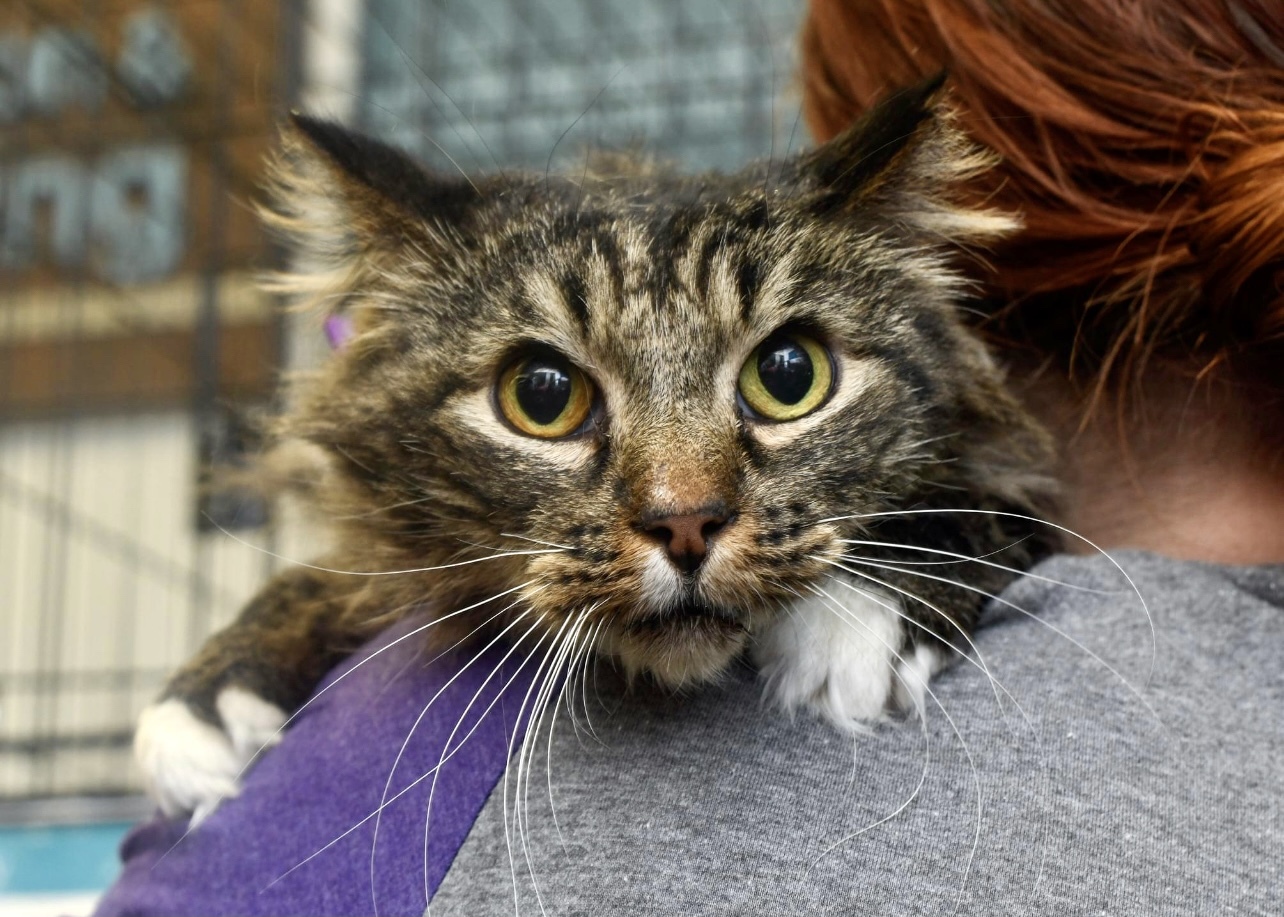 Whiskers cats are available to adopt through appointment or one of our events at the Petco in Bountiful, Utah. As a proud Petco partner, our cats are adoptable from the store's habitat.
Get started on the adoption process by completing our adoption application.
Foster homes are the most powerful tool we have in helping our feline friends recover - both medically and emotionally. Whiskers takes animals at high risk for euthanasia and offers them the comfort of a loving home. Believe it or not, you can change the life of one of our feline friends forever by becoming a foster parent. And it changes you too: what you gain from an animal who really needs that time and love can be life-changing! 
As an organization without a brick-and-mortar facility, Whiskers cannot save those most at risk without foster homes to provide the second chance that so many of these cats deserve! Simply put: we need you!
Fosters must be at least 21 years old and live in housing that allows pets.
Click below to complete our Foster application.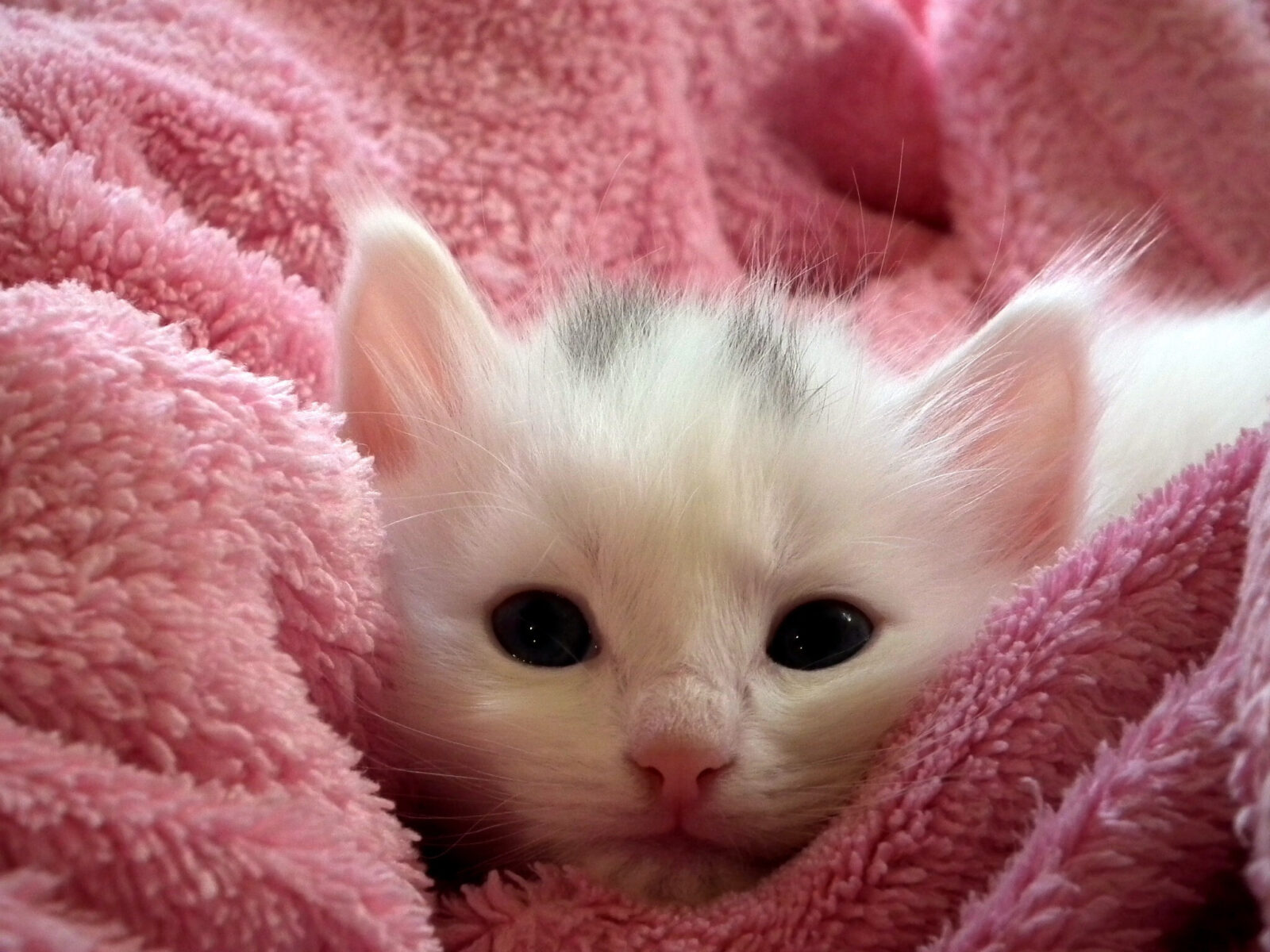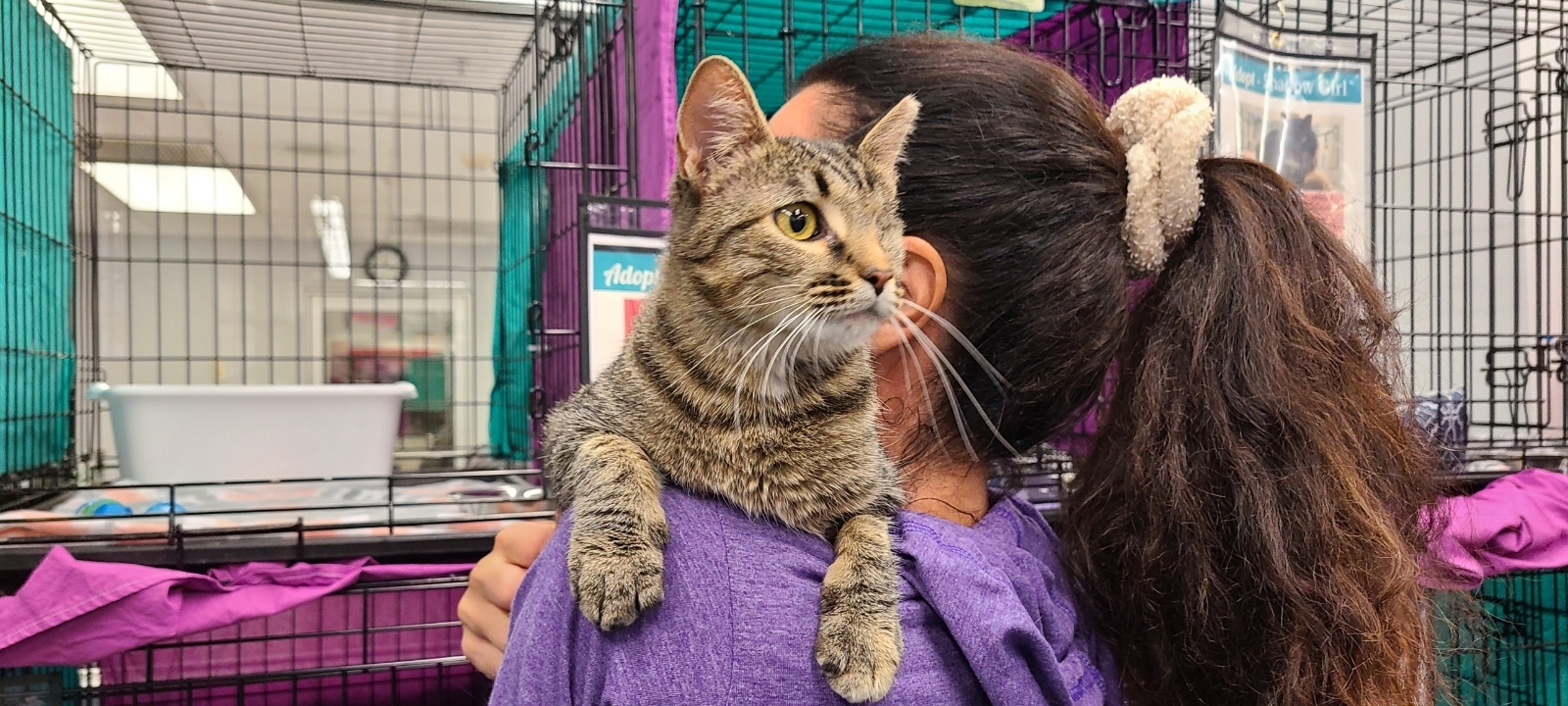 Whiskers is 100% volunteer-run, and we have a variety of ways to volunteer! If you'd like to join our team, fill out a volunteer application and we'll contact you as soon as we can. Some of the ways you can volunteer are listed below.
Contact us at vo[email protected] to learn more about our volunteer programs.
Whiskers is also present at many community events. Our volunteers at those events help answer questions about our rescue and get people excited about Whiskers.
At the Bountiful & Farmington Petco locations, Whiskers rotates our roster of cats through Petco to increase visibility, so we can always use help cleaning and maintaining the cages. This job needs to be done daily, but we have a schedule set up, so the same person doesn't have to do it every day. Just sign up when you can!
Whiskers hosts events to show available cats to community members and aspiring pet owners. Our events typically alternate between the Farmington Station & Bountiful Petcos. We also have cats available for adoption in the habitats at both locations.
Volunteers can help in many ways at events, such as:
Setting up kennels and cages before the event

Breaking down kennels and cages after the event

Walking dogs during the event

Talking to potential adopters and answering questions

Interviewing potential adopters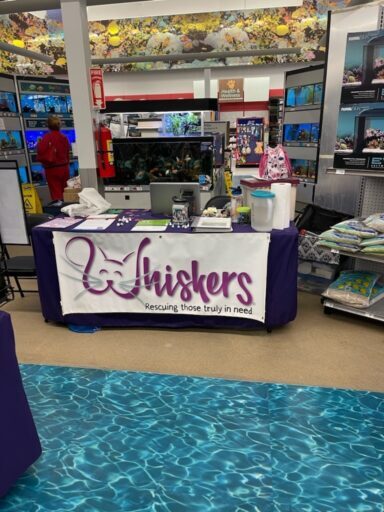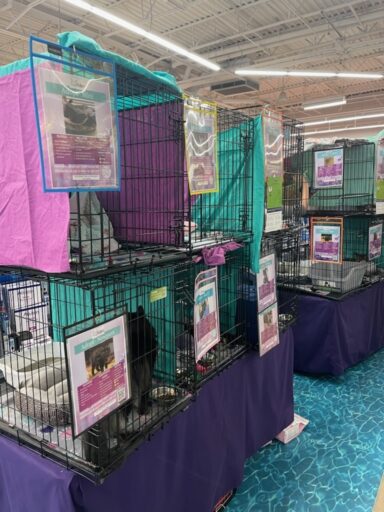 Farmington Station Petco
120 N. Station Parkway
Farmington, UT 84025
(801) 451-7123
Bountiful Petco
181 North 545 West
Bountiful, UT 84010
(801) 397-5287